Since the early beginnings of LWS in 1994, sustainability and ecology has been in the focus at LWS GmbH. Our goal is to reduce the CO2 emissions and optimize our ecological footprint to a minimum. We have already installed many different projects and processes and are never tire of continually optimizing and expanding them.
Energy saving
Already in 2009, the first PV system was installed on the roof of the production building, which allows a considerable part of our energy requirements to be returned to the power grid. Conversely, part of our electricity consumption is generated in a CO2-neutral manner.
In 2010 our production / administration building was expanded. Here too, it was a matter of course to rely on solar energy again. Thus, the new hall roof was also equipped with a PV system.
At this point in time, the interior lighting was gradually converted to LED. On the one hand, this provides better illumination and, on the other hand, of course, a better energy balance. In the future, economical LED technology will be used without exception for new acquisitions.
An efficient internal energy management deals continuously with further possible improvements and savings in the facility area, but also right through to the actual process chain.
Resource conservation
Another big factor is our reconditioning service - LWS HighLife Tool-Service.
This has been an integral part of our service program since the company was founded and, in addition to the (usually considerable) cost savings for our customers, also ensures that valuable raw materials such as cobalt and tungsten are used carefully. The multiple use of cutting inserts sintered with a high expenditure of energy - naturally benefits the reduction of CO2 emissions.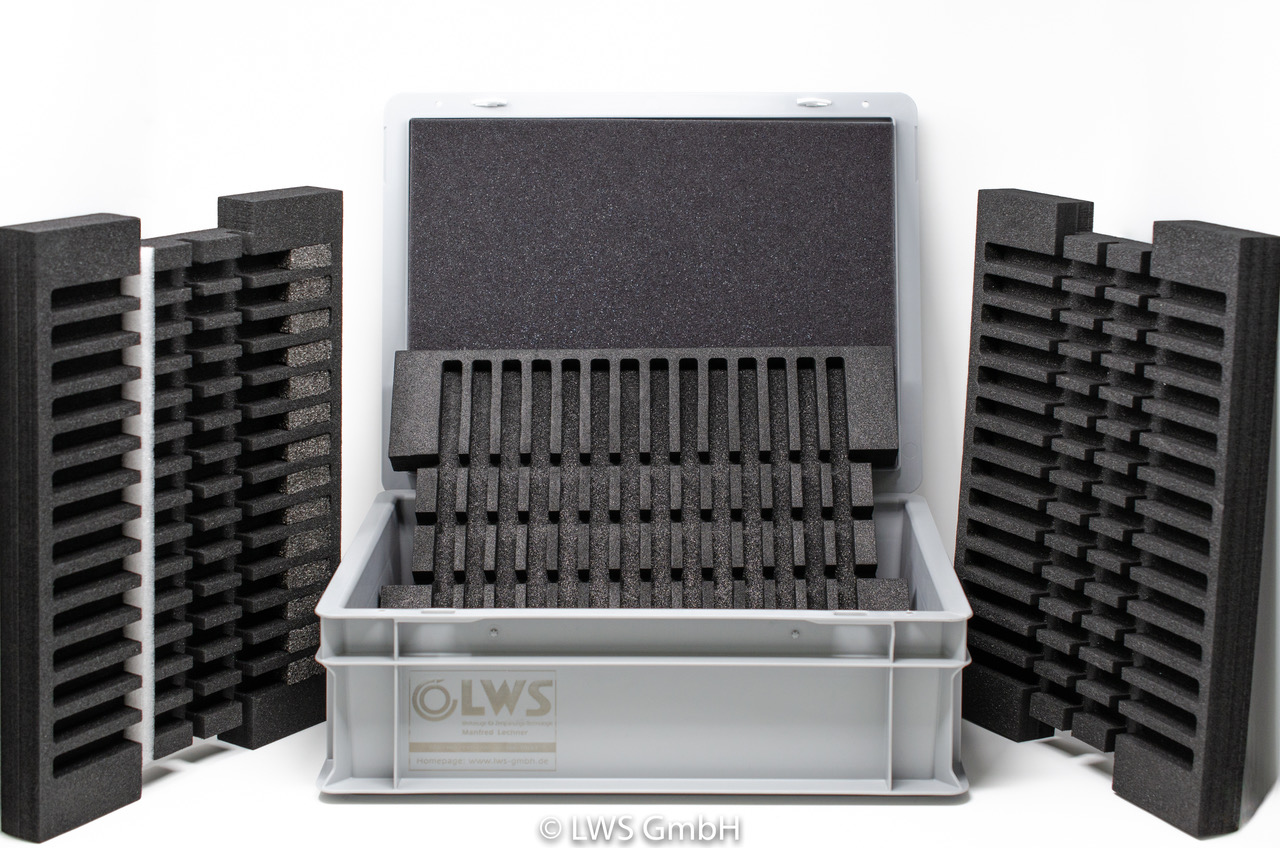 LWS-Box - various inlays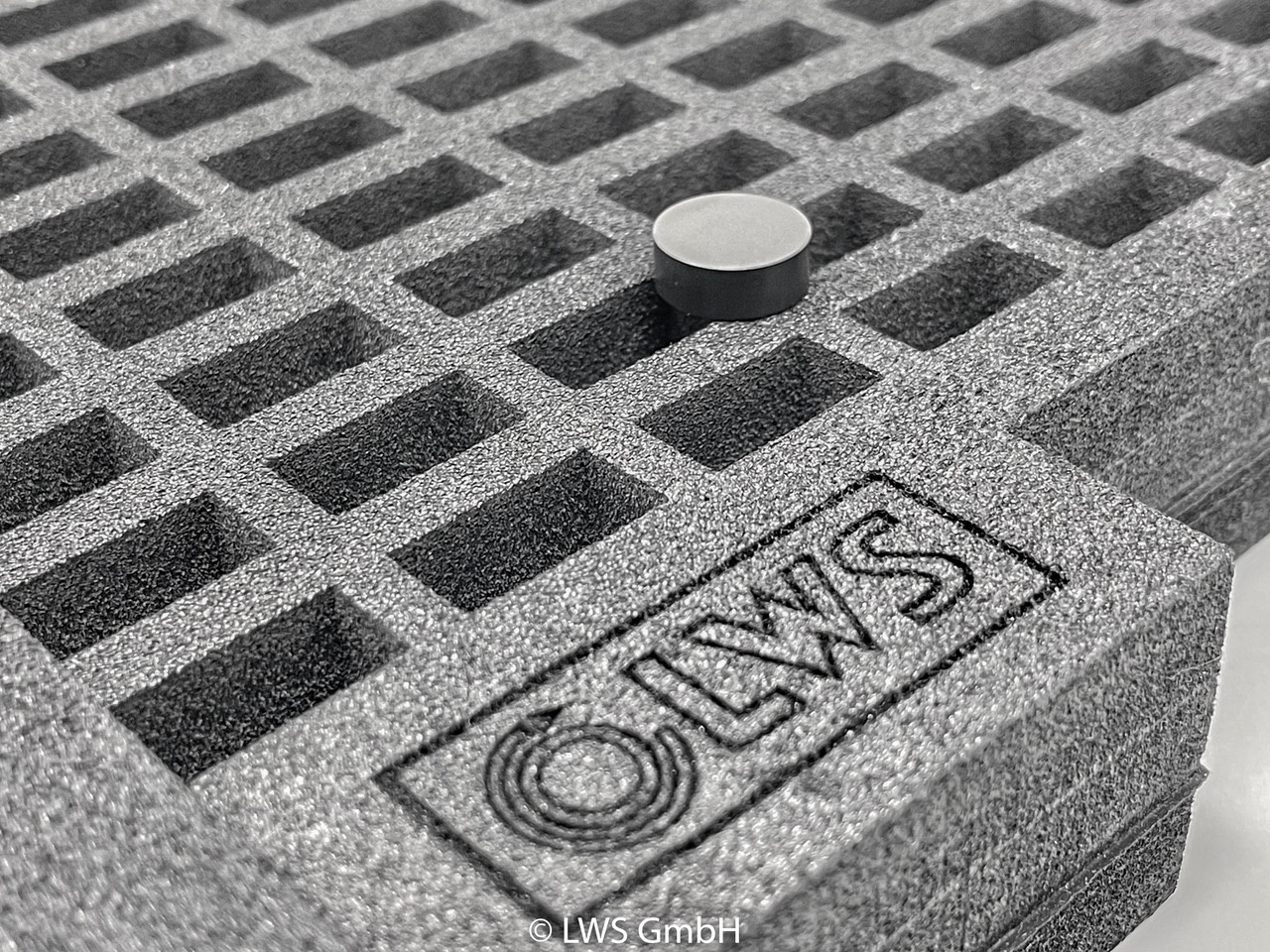 Reusable inlay for inserts
Waste prevention
The reduction of hazardous waste through the reconditioning of cutting tools is an argument that should not be underestimated.
Only a fraction of the material volume, e.g. of a cutting body, is effectively used and worn for machining. The majority ends up in the hazardous waste.
The already existing resources are used to the maximum when they are reused.